Here is Charles Schwab's schedule for your 2016 Form 1099 Composite and Year-End Summary.
---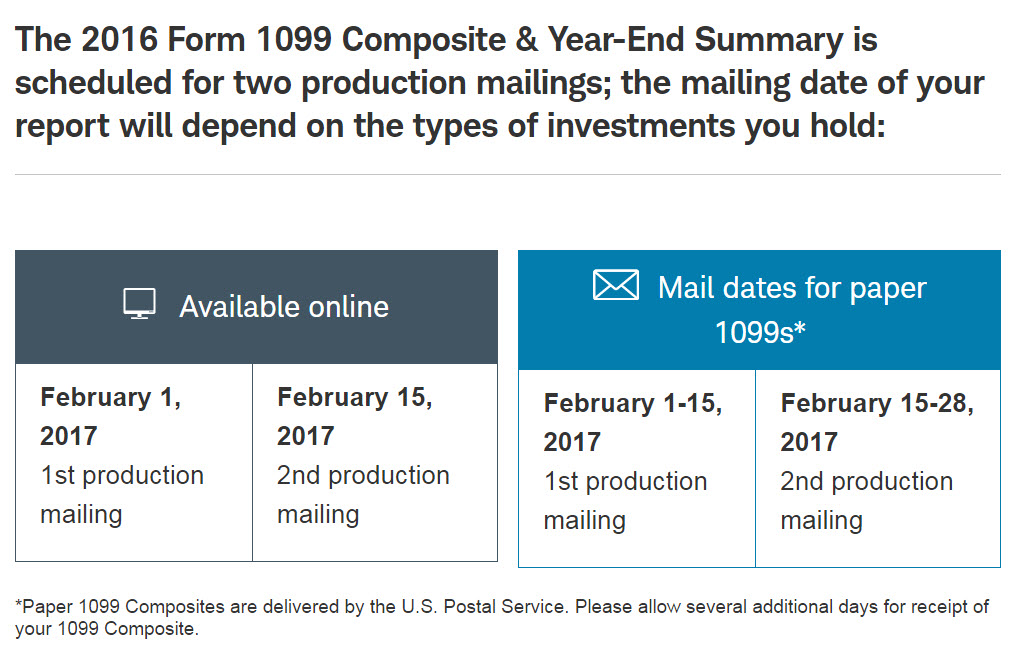 To help you quickly find the information you need, this page is organized by account type. Within each section, you'll find an explanation of which form is required and when it is generally available.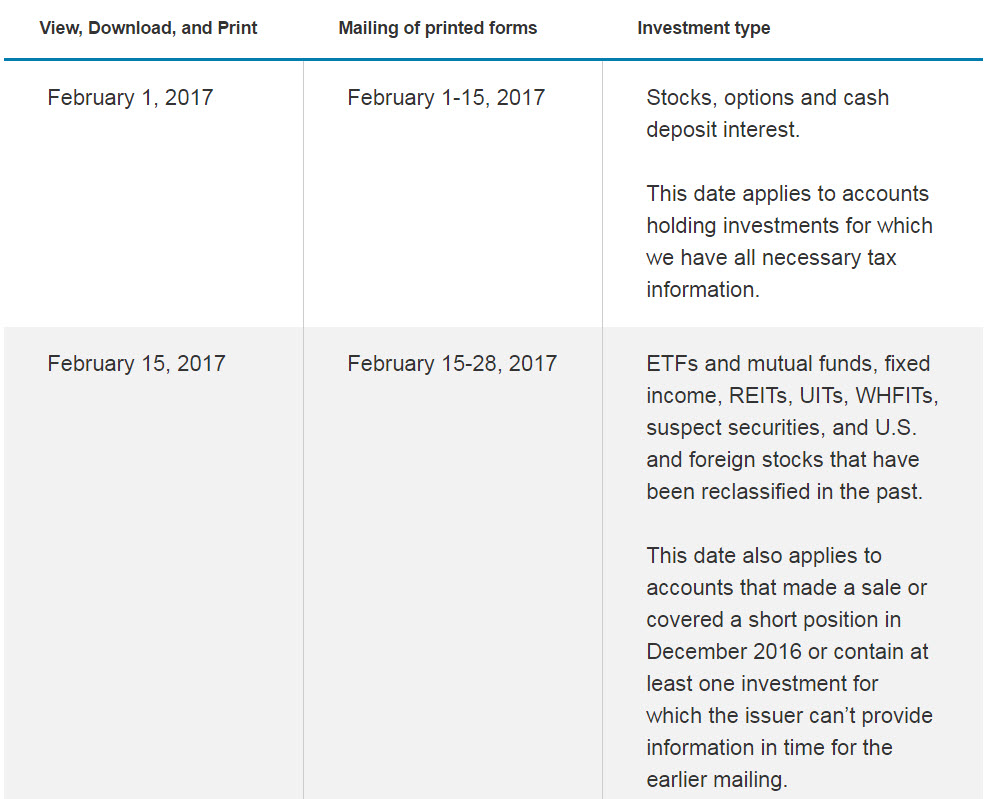 Corrected 1099 forms will be mailed starting February 28, 2017.
To read more, click here.
---
Source: Charles Schwab
Please call us, Apriem Advisors, at 949-253-8888 if you need any help.