On March 25, 2017, Apriem Advisors JOYfully sponsored the Jessie Rees Foundation 6th Annual Gala: A Celebration of Courageous Smiles as part of our Apriem Cares initiative.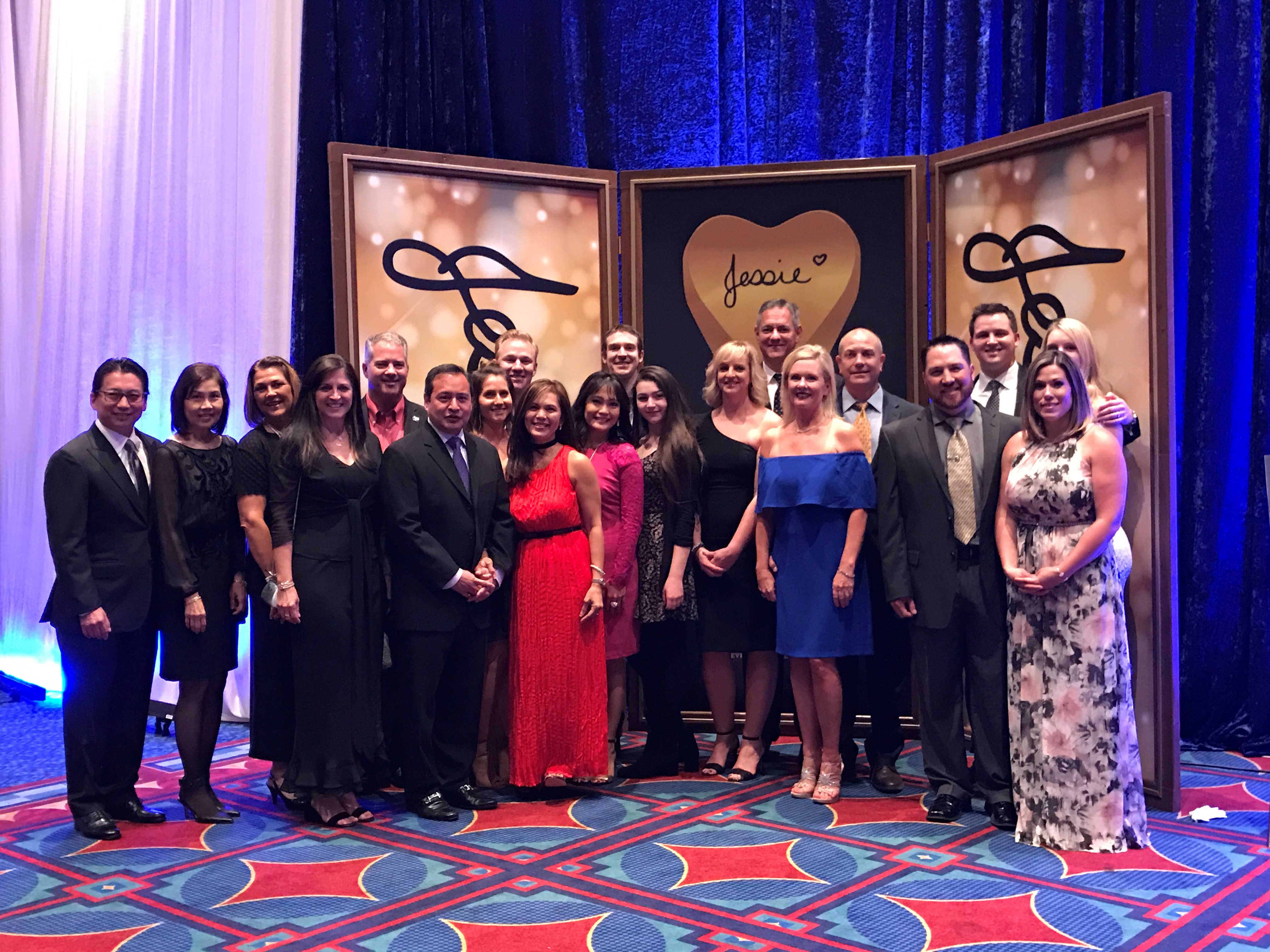 Around 700 people attended the event and raised more than $300,000 to support hundreds of Courageous Kids fighting cancer and their families around the world. Apriem Advisors staff with their spouses attended the event.
 The Jessie Rees Foundation Gala is an elegant, fun and inspiring evening filled with JOY.  This annual event celebrates courageous kids and the compassionate individuals and corporations that help spread Jessie's message of JOY, and her motto to Never Ever Give Up (NEGU).
The mission of the Jessie Rees Foundation is to ensure every child fighting cancer has the support and resources to Never Ever Give Up. Their focus is 100% care while the other great foundations discover a cure.  They love to say, "We will care until there is a cure."  Today, JoyJars and NEGU are recognized symbols of hope, joy and love in over 32 countries.
---
Apriem Cares. Apriem's commitment goes beyond wealth management, it's "significance beyond success". At the heart of our company culture reflects our firm belief in corporate responsibility and the power of business to create/influence a positive impact in our clients, employees, communities, and the investment industry. Apriem Cares mission is to create alignment and meaningful impact with our community, encourage employee giving, and support Apriem's key initiatives on women, children, and education.